Ihnen gefällt unsere Webseite? / You like our website ?
Wir würden uns sehr über einen Link auf Ihrer Seite freuen! / We would appreciate a link on your site!






Banner in deutsch

Banner in english





FCI - Fédération Cynologique Internationale



Die Fédération Cynologique Internationale ist die Weltorganisation der Kynologie. Sie umfasst zur Zeit 84 Mitglieds- und Partnerländer (nur ein Verband pro Land), welche ihrerseits eigene Ahnentafeln ausstellen und die Richter ausbilden. Die F.C.I. garantiert innerhalb ihrer Organisation die gegenseitige Anerkennung der Abstammungsurkunden (Pedigrees) der Länder, wie auch der Richter.
[www.fci.be]



ÖKV - Österreichischer Kynologenverband



Der Österreichische Kynologenverband (ÖKV), gegründet 1909, ist der Dachverband von rund 100 österreichischen Hundevereinen, die sich mit der Zucht, Haltung, Erziehung, Ausstellung, Ausbildung und Prüfungen des Hundes beschäftigen.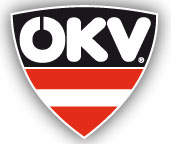 [www.oekv.at]



Schnauzer-Pinscher Freunde Österreich


Die Schnauzer-Pinscher Freunde Österreich sind ein Verein für alle Freunde, Liebhaber, Besitzer und Züchter der Schnauzer-Pinscher Rassen. Wir wollen hier Erfahrungen austauschen, Tips und Informationen geben und unseren Mitgliedern mit Rat und Tat zur Seite stehen.
[www.schnauzer-pinscher.at]



ÖGV - Österreichischer Gebrauchshundesport Verband



Der Österreichische Gebrauchshundesport Verband (ÖGV) ist der Dachverband für alle ÖGV Hundesportvereine Östrreichs. Als Teilbreiche zählen die Sparten Begleithundeausbildung und Obedience, Agility, Breitensport, Rettungshunde und Sportschutz.
[www.oegv.at]



AKC - American Kennel Club



The American Kennel Club is dedicated to upholding the integrity of its Registry, promoting the sport of purebred dogs and breeding for type and function. Founded in 1884, the AKC® and its affiliated organizations advocate for the purebred dog as a family companion, advance canine health and well-being, work to protect the rights of all dog owners and promote responsible dog ownership.


[www.akc.org]



AMSC - American Miniature Schnauzer Club



The American Miniature Schnauzer Club, a member club of the American Kennel Club, was founded in 1933. It has over 600 members residing in practically all 50 states, Canada and other foreign countries.


[www.amsc.us]



MSC - The Miniature Schnauzer Club



The first specialist Club for the breed – The British Miniature Schnauzer Club was formed in 1933, but this only lasted for a few years being liquidated in 1936. After then and before the formation of the present MINIATURE SCHNAUZER CLUB in 1953, the interests of the breed were looked after by the Schnauzer Club of Great Britain that had been founded in 1929.

[www.the-miniature-schnauzer-club.co.uk]



Innubis Grafikstudio

Grafische Gestaltung von Werbemitteln


[www.innubis.com]



Rainbowsbridge



Rainbows Bridge is a virtual memorial home for your departed baby.


[www.rainbowsbridge.com]



SchnauPi Portal



Exklusive und ausgewählte Artikel rund um den Hund


[www.schnauzer-portal.de]



EUROBREEDER.com

Dog Breeders Web Directory



[www.eurobreeder.com]



Tieranzeigen.at

Die Gratis Tierbörse


[www.tieranzeigen.at]